TVTV made this scrapbook during the production of The World's Largest TV Studio, its groundbreaking documentary about the 1972 Democratic National Convention (and the mainstream media's coverage of the convention). Interested in how media gets made and intensely self-reflective, TVTV documented even the most mundane parts of its coverage, from the deli lunches to the nitrous oxide–inspired rap sessions.
The scrapbook perfectly encapsulates the TVTV approach to guerrilla media: at the same time that they are long-haired, dope-smoking members of the underground, they are also very serious about making well-crafted tapes and are insightful and meticulous.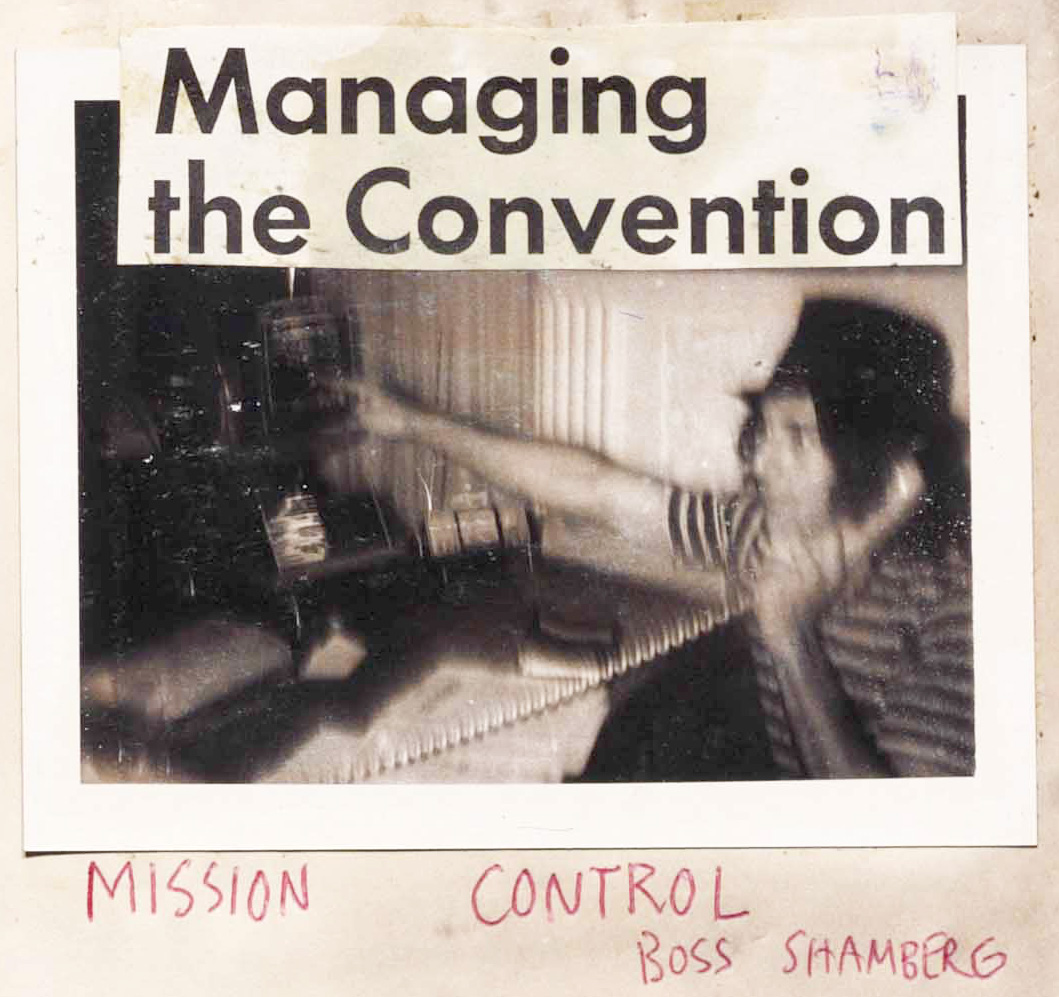 Flip through the entire scrapbook here.